The daily challenge that we have been winning for 40 years
QUICK IN RESPONDING. PUNCTUAL IN DELIVERIES. COMPETITIVE IN OUR OFFER. CONSULTANTS IN YOUR CHOICES.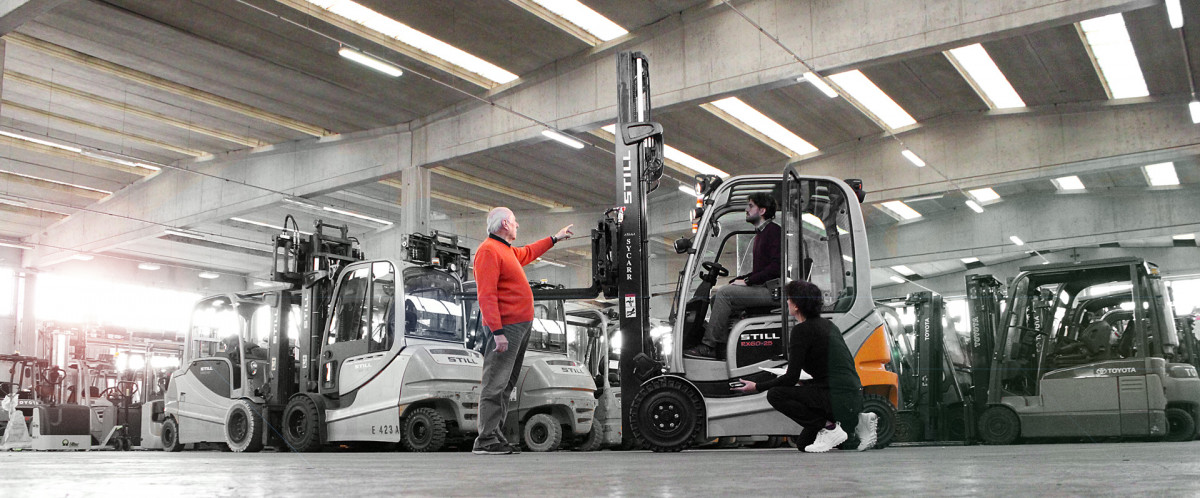 SYCARR worldwide
Forklifts and aerial platforms distributed in over 45 countries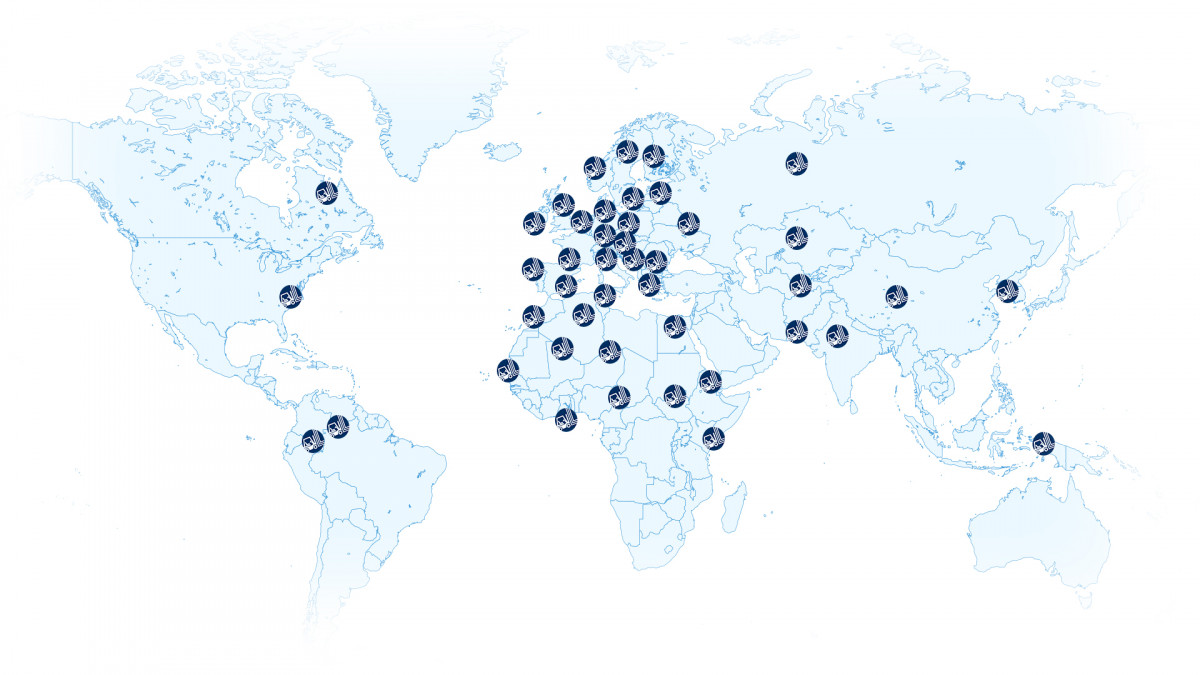 And what about your warehouse? It never stops with SYCARR
Assistance and prompt intervention
Rent or purchase? That's the question.
Discover what suits best your needs.
When you rent
When you buy
The right forklift, at the right time
Handling needs can change. An off-road diesel today, a front electric one tomorrow. The fee doesn't bind you to just one machine.
I always handle the same type of items
Outdoors or indoors, whether it is stackers, pallet trucks or other machines, you are sure that there will be no changes, not even in the capacity.
When you rent
When you buy
The amount of work is variable
Increasing or decreasing the number of forklifts is always possible.
The amount of work is constant
The number of forklifts you need does not vary in the short to medium term.
When you rent
When you buy
Short time, a lot of work
You face times of peak activity in short or seasonal periods after which, the forklift is no longer needed. Short-term rental saves you money.
A few hours every day
The forklift is a tool you can't do without. You use it daily even if for a few hours. A rental fee is certainly higher than a lease payment.
When you rent
When you buy
Heavy duty shifts
Your forklifts are subjected to demanding rhythms and need frequent maintenance. Long-term rental reduces the costs of frequent maintenance.
The machine works hard, but not too much
The wear and tear of your vehicles is within the general standards and the scheduled maintenance is sufficient.
When you rent
When you buy
You have other things to invest in
Tax deduct the rental fee and commit your resources on what you consider more strategically important.
The ownership of an instrumental asset is a factor that gives you security
As such it becomes an integral part of the company assets and is amortised in the years following the purchase, reducing the company's tax burden.
What renting and selling have in common when you turn to SYCARR
Our expert advice, to better evaluate the options and make an informed choice.
Technical staff, specialized in repairs, ordinary and extraordinary maintenance.
Mobile workshops, for urgent interventions at your premises, or where the vehicle is located.
An available fleet, with lots of replacement vehicles in the event of machine downtime.
A spare parts warehouse, always stocked and ready to process requests within 24 hours of the order.
Short stories on working forklifts
A summary of what we do for others and that we could do for you too
Azienda Agricola Tusini Giorgio
Fruit does not wait. When it is time it must be picked quickly. We rent the machines to pick it from SYCARR. They know the sector in which we operate and our needs.
Giorgio
AUSA C 250 HX4, capacity of 25 hundred Kg, triplex mast free lift, crate tightening equipment, 4-wheel drive, vehicle registered for road use.
IPIR - F.lli Zangheri & C. Srl
We have lost count of the forklifts we purchased from SYCARR. We got so accustomed to their professionalism that giving it up would be difficult.
Paolo
Still electric and Toyota diesel with a capacity from 25 to 50 hundred Kg.
Impero srl
We entrust the maintenance of our forklifts to SYCARR. Fast, accurate, and punctual. Exactly what we need.
Melissa
Ordinary and extraordinary maintenance for Linde forklifts.
Municipality of Vignola
Rental of aerial platforms for maintenance operations at height.
Daniele
Platforms made available within 24 hours of the request.
Interpark srl
Reliability is crucial in our line of work, as it is for SYCARR in theirs. This is why our collaboration is destined to last over time.
Giulio
This group buys numerous forklifts for their offices in Italy and Romania.
Tuttocarrellielevatori.it
At a time when online sales and presence were still far from our industry, SYCARR had the foresight and the right entrepreneurial vision to believe in it. It is also thanks to its drive for innovation that today we are the number 1 portal in the sector.
Simone
We distribute a large number of vehicles through the tuttocarrelli.it portal.
CE.AS Carrelli
I am not saying that we have known each other since childhood, but we come pretty close. With SYCARR I am free to order the forklifts I see over the phone and immediately organize their pick up. What we get is always the very best.
Massimo
CE.AS distributes all types of SYCARR forklifts in the Umbria Region.
Competent, attentive, professional, very practical and always punctual in keeping our commitments.
Pleased to meet you, we are SYCARR staff.
Elisabetta Migliori
Sales and rentals for Italy and foreign markets
Francesco Migliori
Sales and rentals for Italy and foreign markets
Ferdinand Kureta
Mechanical workshop and support
Massimo Albertazzi
Mechanical workshop and support
Our staff
Administration, workshop and spare parts warehouse