We can all sell and rent.
But what happens afterwards?
Trust those who are equipped to make a difference.
SYCARR offer does not end with our wide range of lifting equipment, for sale and for rent, but continues with an equally wide range of Services, ready to support you in your daily operations.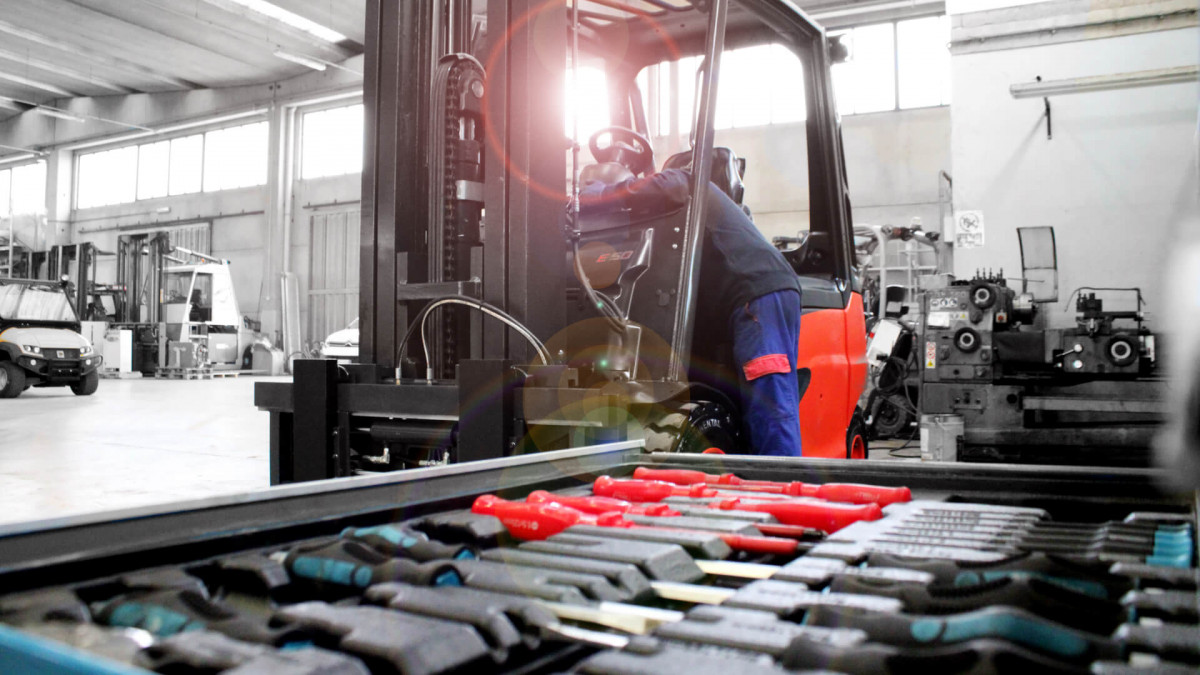 Onsite workshop
Ordinary and extraordinary maintenance, repairs, overhaul and scheduled maintenance plans.
Forklifts, warehouse machines or aerial platforms of all makes, we know what we are doing. And if you need them, we have always in-stock new tires, forks, chargers, shifters and positioners.
Refurbishing
We completely disassemble the forklift.
We fully overhaul the engine, we replace worn parts, we paint and restore surfaces, and we reassemble the machine. It is now ready for the final check.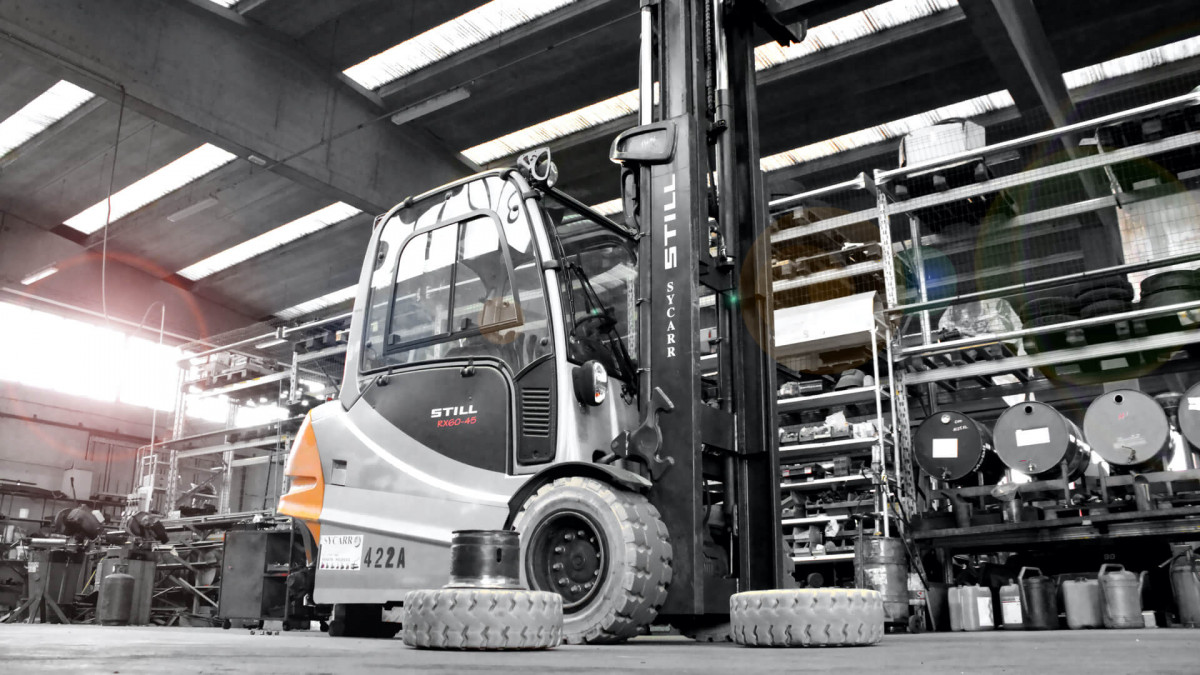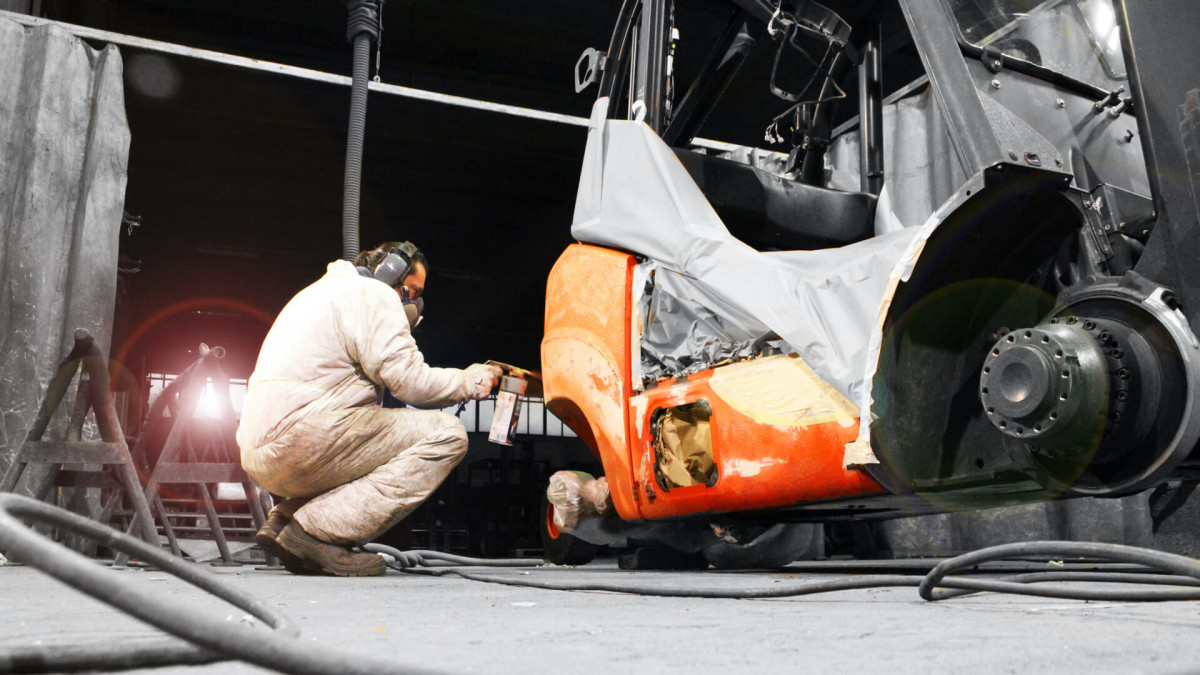 Painting
Painting a forklift is like protecting your investment.
Weather, UV rays or the corrosion occurring in some environments are factors that affect your working tools. We paint our forklifts but, on request, also those of others.
Prompt intervention
When managing an emergency, acting quickly makes a difference.
With our mobile workshops we reach your vehicle, wherever it is, and repair it on the spot.
Within 24 hours of the call.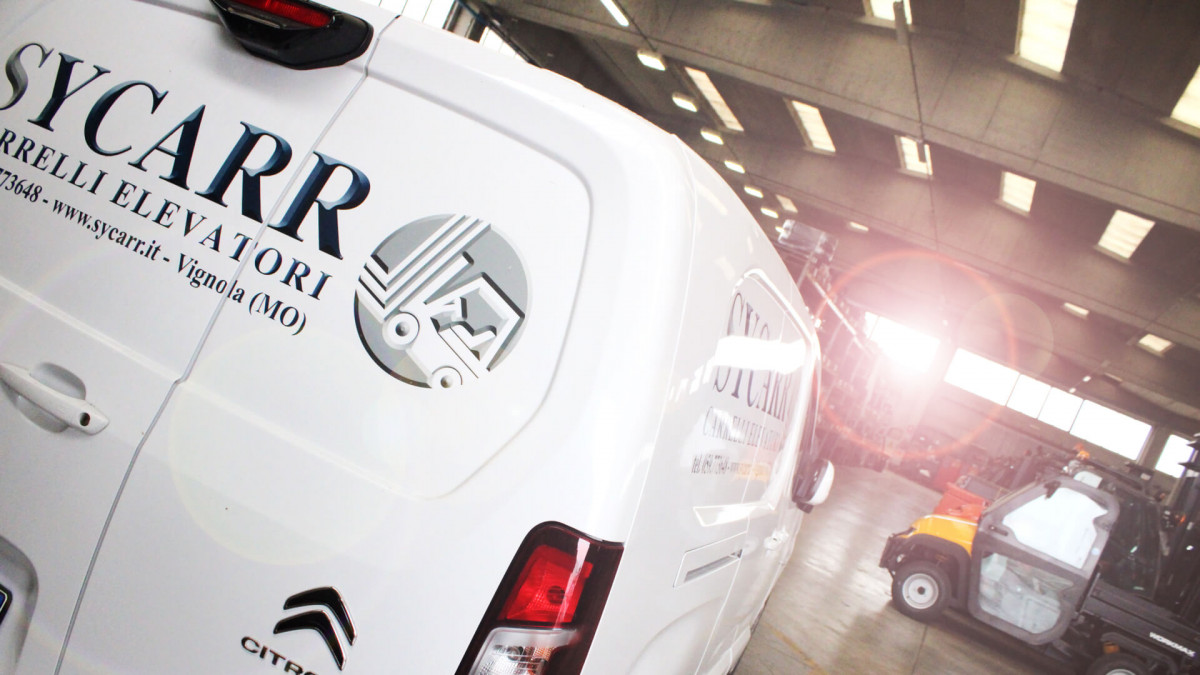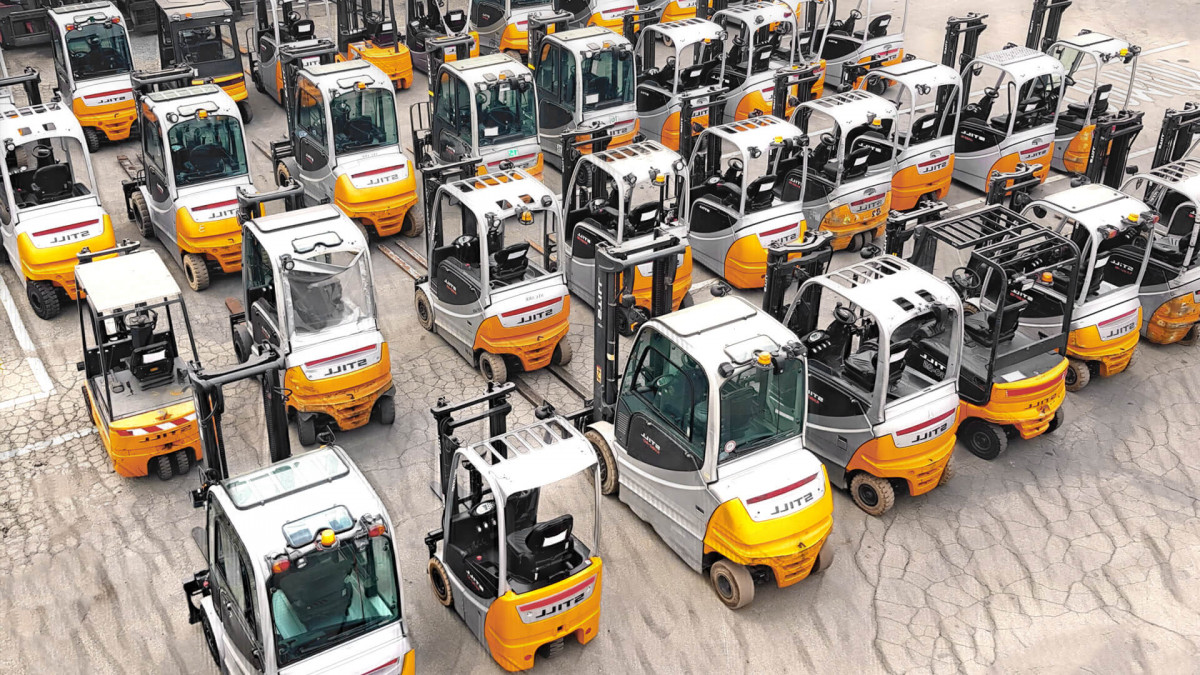 Replacements
Your production cycle cannot wait.
If your forklift is not working, a replacement is ready immediately. No need to pick it up, we'll deliver it to you.
So you don't waste time and can work.
Spare parts warehouse
There is no need to commit assets to your spare parts warehouse, we do it for you.
SYCARR spare parts warehouse is well stocked. If you need a part, our warehouse staff will answer your call.
Put it to the test, your request will be satisfied within 24 hours.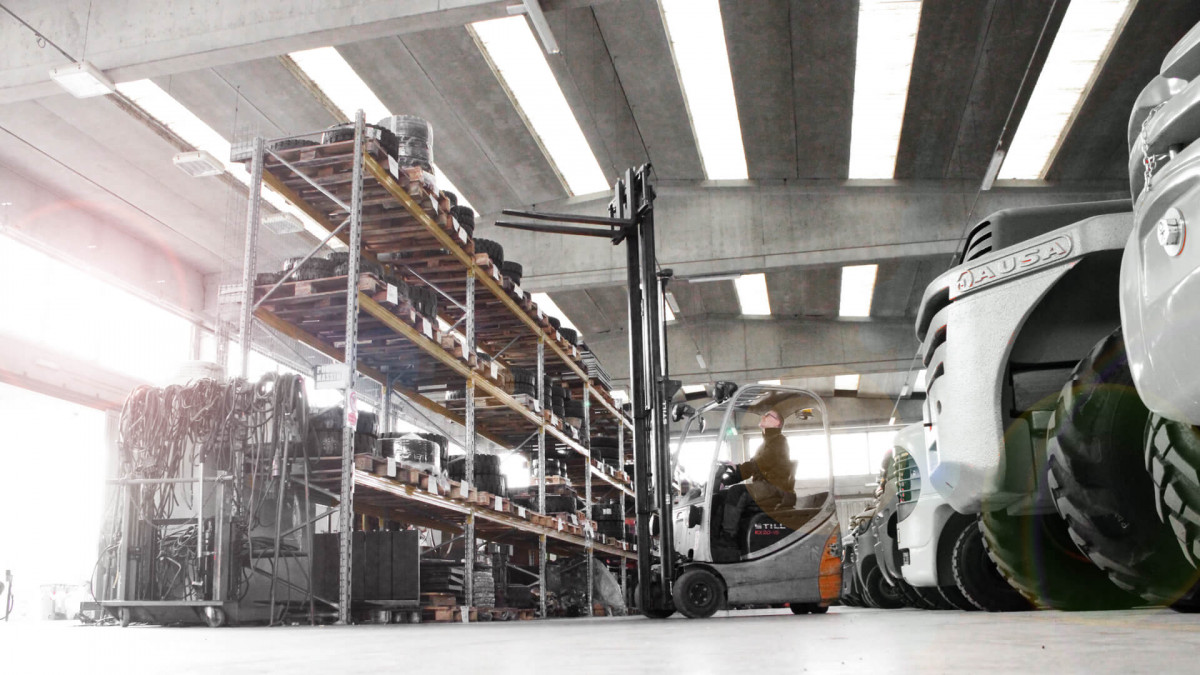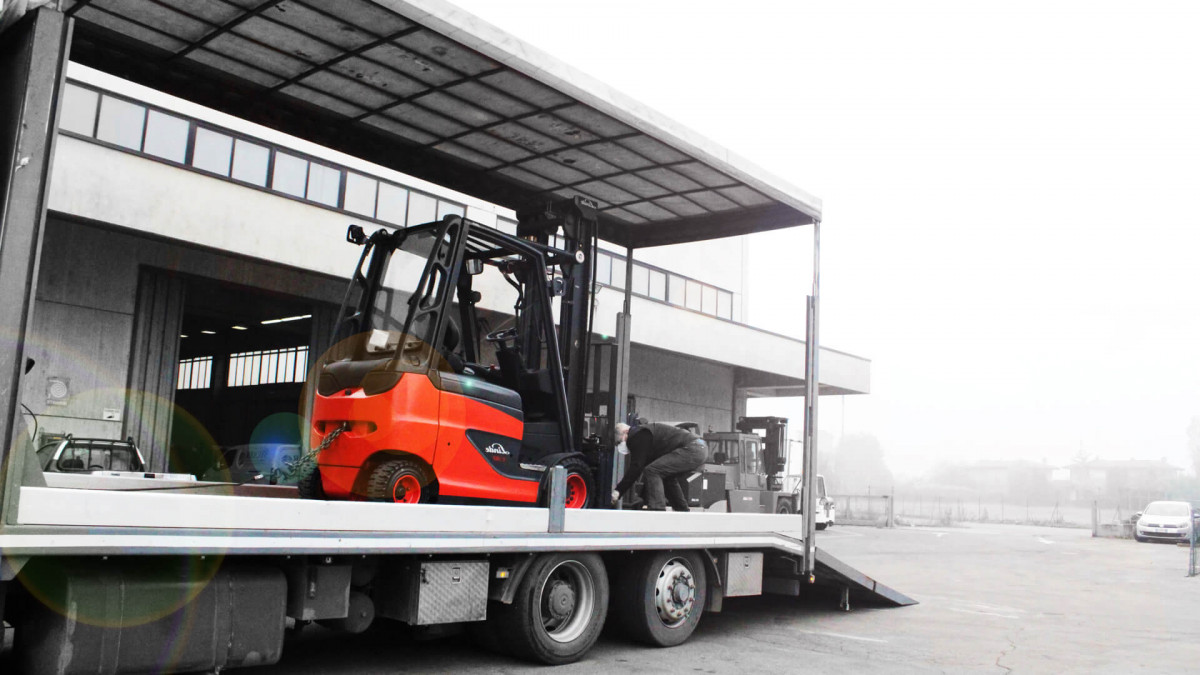 Logistics
How many forklifts do you have to move today?
In Italy or abroad? Our network of carriers, tested in forty years of activity, never disappoints. Let us organize it and dedicate yourself to something more important than moving lifting equipment.
Certification
Certified forklifts and aerial platforms are delivered with the Certificate of Conformity with the mandatory requirements according to the applicable regulations.
We certify and adapt your forklifts to work safety regulations. Even if you bought it from a supplier other than SYCARR.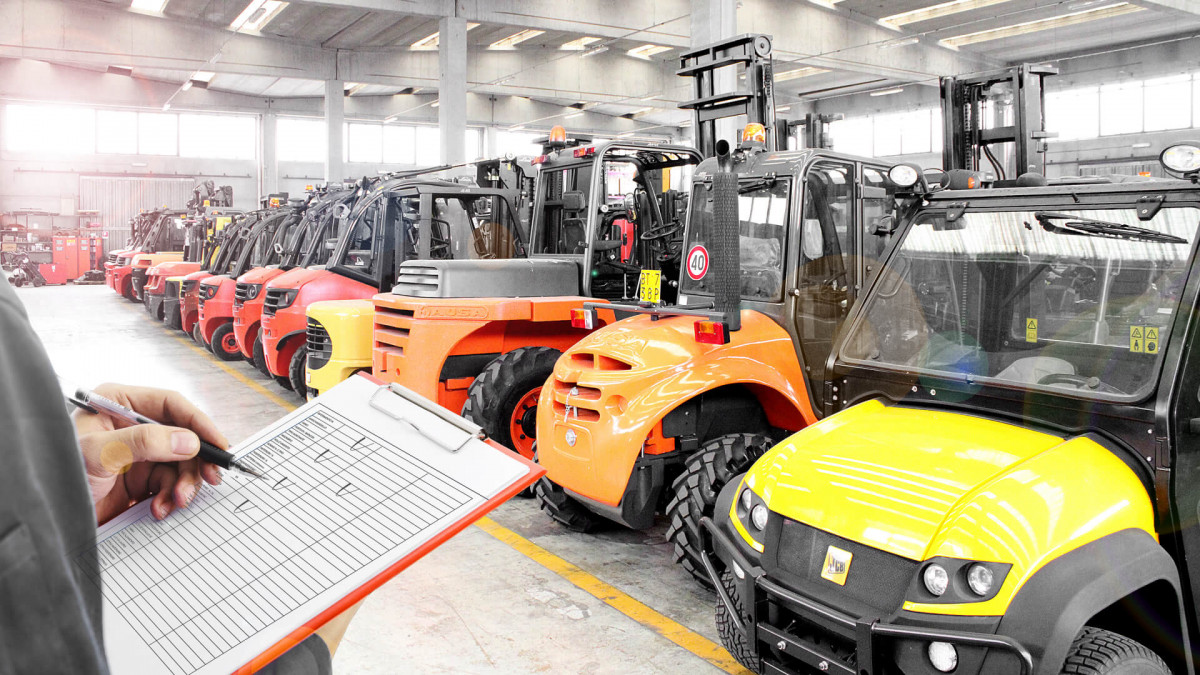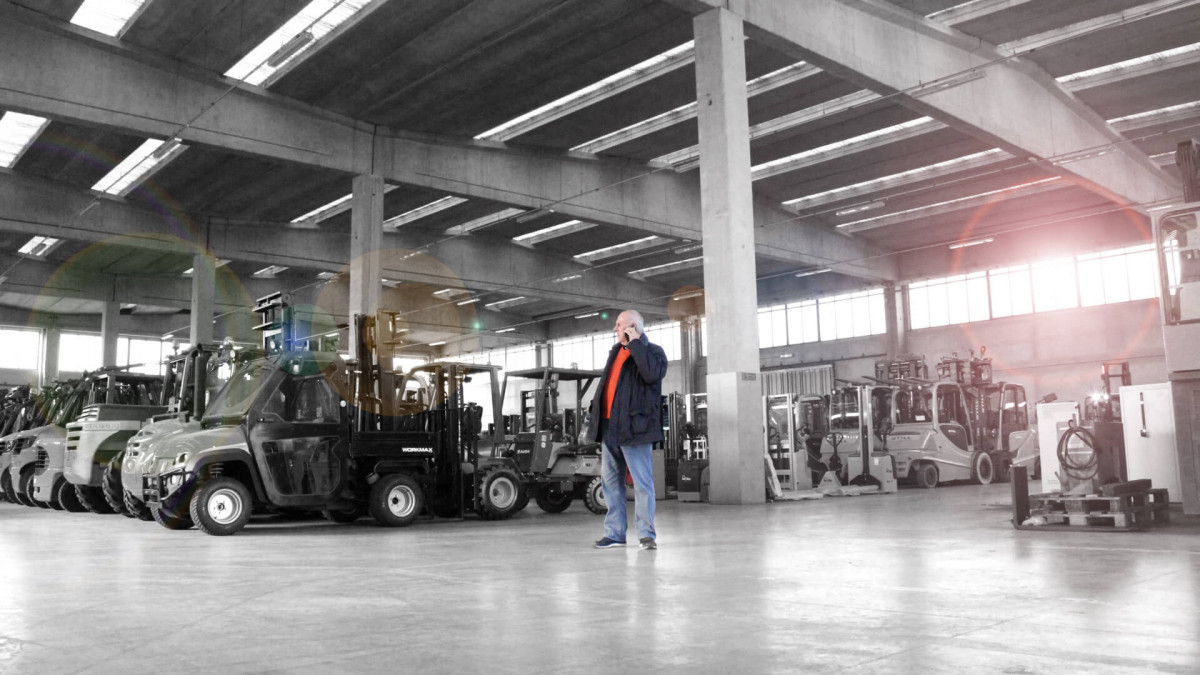 Technical advice
Choosing the right forklift, and between buying and renting, can be challenging.
Contact our staff directly for precise and competent advice. We respond right away.
SYCARR, your forklift
With an extra guarantee